Gutter Install Services near East Hampton
Introduction
When it comes to protecting your home or commercial property from water damage, properly functioning gutters are essential. If you are in need of gutter installation services near East Hampton, look no further than Golden Hands Construction. We are a trusted roofing contractor company based in Southampton, NY, serving both residential and commercial clients across Nassau and Suffolk County in Long Island, NY. With our expertise and commitment to quality, we will ensure that your gutters are installed correctly to safeguard your property from water damage.
The Importance of Quality Gutters
Gutters play a crucial role in channeling rainwater away from your property's foundation, preventing water damage and costly repairs. Without properly functioning gutters, rainwater can flow directly down the walls, causing structural damage, mold growth, and even foundation issues. By investing in high-quality gutters and professional installation services, you can protect your property and maintain its value.
Expert Gutter Installation Services
At Golden Hands Construction, we specialize in providing expert gutter installation services near East Hampton. Our team of skilled professionals has extensive experience in installing gutters for both residential and commercial properties. We understand the unique requirements and challenges of the East Hampton area, and we tailor our services to meet the specific needs of each client.
Wide Range of Gutter Options
We offer a wide range of gutter options to suit your specific needs and preferences. Whether you prefer traditional seamless gutters or a more modern look with sectional gutters, we have the expertise to install them efficiently and effectively. Our team will work closely with you to understand your requirements and recommend the best gutter solution for your property.
High-Quality Materials
At Golden Hands Construction, we believe in using only the highest quality materials for our gutter installations. We source our gutters from trusted manufacturers known for their durability and reliability. By using top-notch materials, we ensure that your gutters will last for years to come and withstand the harshest weather conditions.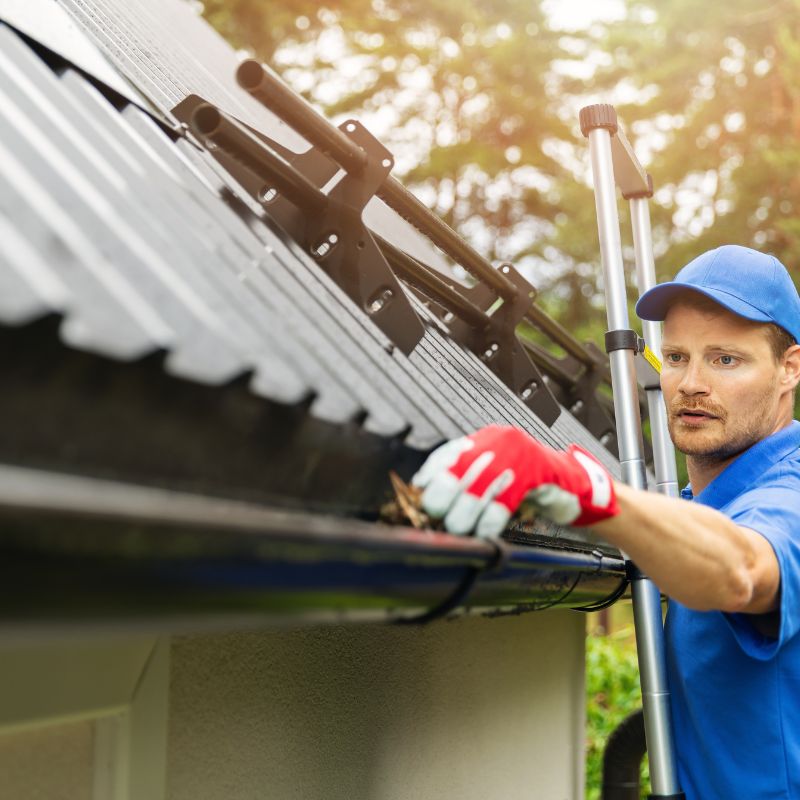 Professional Installation Process
Our gutter installation process is designed to be seamless and hassle-free for our clients. From the initial consultation to the final installation, we prioritize clear communication and attention to detail. Our team will assess your property, take accurate measurements, and provide you with a detailed plan for the gutter installation. We strive to complete the installation promptly and efficiently, minimizing any disruption to your daily routine.
Ongoing Maintenance and Repairs
In addition to gutter installation, Golden Hands Construction offers comprehensive maintenance and repair services for your gutters. We understand that gutters can get clogged, damaged, or require adjustments over time. Our team is equipped to handle any gutter-related issues promptly, ensuring that your gutters continue to function optimally.
Customer Satisfaction Guaranteed
At Golden Hands Construction, customer satisfaction is our top priority. We take pride in our exceptional craftsmanship and attention to detail, ensuring that every gutter installation is completed to the highest standards. Our team strives to exceed your expectations and provide you with a seamless experience from start to finish.
Submit A Quote Request Below –
Protect your property from water damage with professional gutter installation services near East Hampton. Contact Golden Hands Construction today to request a quote for your gutter installation project. Our experienced team is ready to assist you in finding the perfect gutter solution for your property. Don't wait until it's too late – invest in quality gutters and safeguard your home or commercial building. Reach us at 631-877-8338 or visit our website at https://goldenhandsny.com for more information.