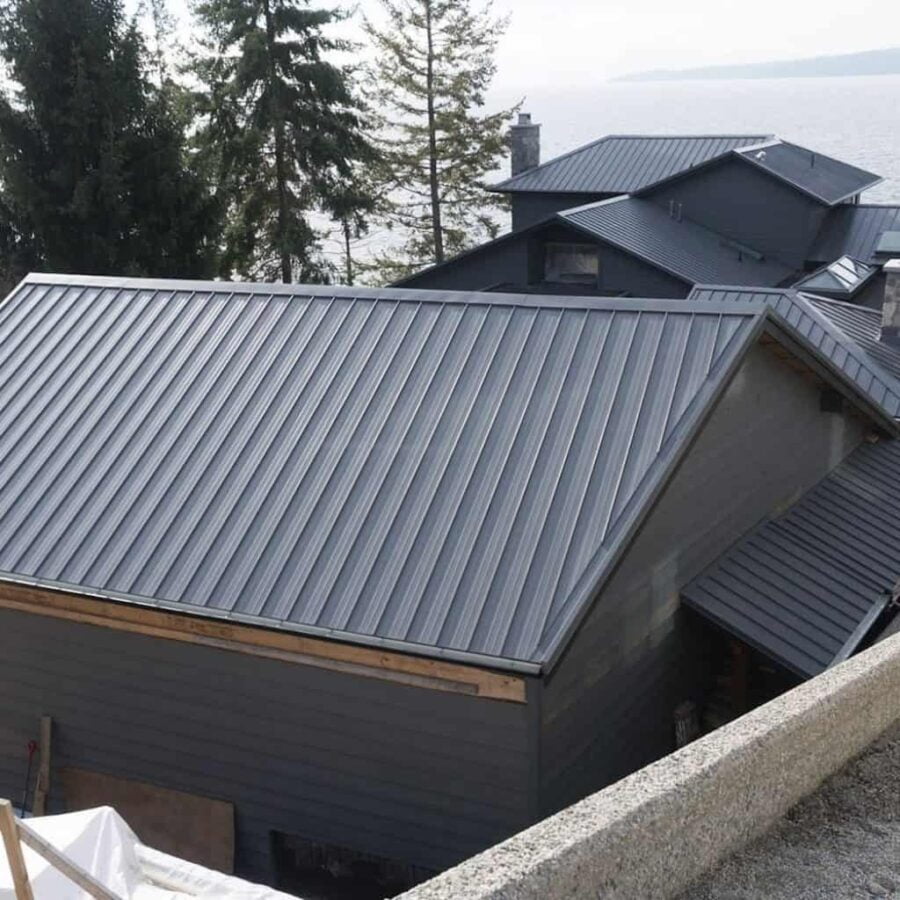 Get TO Know
Providing Quality
Roofing Services
If you are experiencing a leak in your roof, or believe you may have another issue, our team can help. With over 10 years of experience within the industry, our team can quickly identify any issue you are experiencing and resolve it with ease. We specialize in a wide range of roof repairs, from smaller maintenance jobs to complete re-roofing when needed.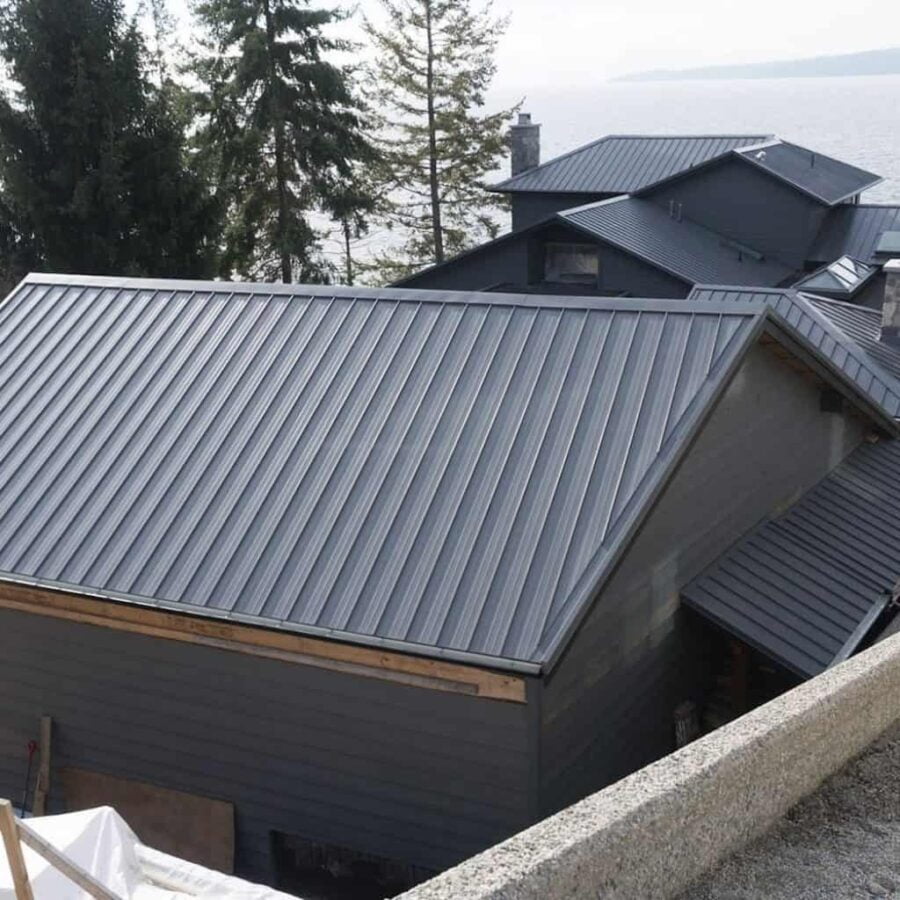 Suffolk County Roofing Services
Metal Roofing

Are you looking to change your roofing? If so, metal may be the best option for you. Metal roofing, also known as the 'forever roof' is a modern alternative to many other roofing systems. It has a wide range of benefits, all of which can help your home. Firstly, metal roofs in general have a lifespan of over 70 years. This is over 50 years longer than normal roofs! With a metal roof, it is unlikely you will ever need it replaced. In addition to this, metal roofs are more durable than others in the market. They are resistant to corrosion and can sustain winds of up to 140 miles per hour! As a result, you will spend significantly less on maintenance costs in the long term.

If this option sounds good for you, our team can have your roof installed as fast and effectively as possible. Each member of our team is trained to provide the highest quality service, combining high-quality craftsmanship with superior levels of customer service. They will inform you of every step of the project, ensuring that you completely understand the job at hand. If you have any questions, they will be more than happy to answer you throughout!
WHAT WE DO
Other services
We Offer
Your Free Roofing Quote
Our Licensed Helping Hands
#1 Roofing Company on Long Island
Our Customers
Love Us
Below are real reviews straight from our Google Business listing. Our customers give us 5 stars in trustworthiness, on-time projects, and more.
Earlier I had a very bad experience with a roof repair service. Instead of doing his work properly, he only created a mess. After that, I hired Golden Hands Construction on one of my friend's suggestions, and hats off to the team for removing the mess and doing the entire room addition work so smartly as it was like that only.
Full five stars, for their fantastic work.Initially hired them for roof repair and after watching their sincere approach I assigned my siding installation work also and both the work was done systematically. So I am fully satisfied with it.
Golden Hands Construction is the best choice for skylight repair work. I am saying this because I have used their service in the past and I found the crew highly skilled in the work. I am very satisfied with the work of the entire crew. They were very disciplined and punctual as well. The driveway looks very smooth in driving. They valued my money and time as well. I am very satisfied as well.
Arrived on time as promised. They did a repair on aluminum siding. Excellent job ! They secured all the sheets back on and replaced some trimming. Really good job cleaning up! Would definitely hire Golden hands construction for other work we need done! Reasonably priced!
Searched for a repair company on a Thursday afternoon. Golden Hands made contact before I even finished my research. An estimate was given on Friday afternoon and the job was completed Monday morning. Customer service was great and the price was really reasonable and affordable. I would recommend and use them again if needed!
We originally hired them to repair and clean the siding, roof and replace gutter guards. They did a great job and advised us about the poor condition of the roof. We decided to replace the entire roof , a flat roof on top and shingled roof front and back. The job was done just before the hurricane hit and we had no damage. They did an excellent job at a very fare price and left the area spotless. I would hire them back for any future projects.
I love my new roof, very happy with the job they did. They got everything done in 2 days including clean-up.
Quick response and very quality work. Sections of my roof blew off Golden Hands replaced it quickly and did an excellent t job. They showed me pictures from the roof so I could see damage they replaced. Price was good snd did job with four men in one day. Highly highly recommend!
Highly recommended from my side! I had been looking for someone who can install the skylight at the most efficient price. Thank you so much for your good work.
It was indeed a very good experience with the team of Golden Hands Construction team. The team was so professional, experienced, and innovative that I did not raise any questions about any of their idea. They completed the entire remodeling work with full enthusiasm and dedication.I am very satisfied with their roof installation service.