Roof Leak Repair Services Near Montauk
At Golden Hands Construction, we understand the importance of a well-maintained roof to protect your home or business from the elements. If you are experiencing a roof leak near Montauk, NY, our expert team is here to provide top-notch roof leak repair services. With our extensive experience and knowledge, we can quickly identify the source of the leak and provide efficient and effective solutions to prevent further damage. Trust our skilled professionals to restore the integrity of your roof and ensure the safety of your property.
Identifying Roof Leaks
Detecting a roof leak can be challenging, as the source of the problem is not always evident. Our team of experienced technicians utilizes state-of-the-art equipment and techniques to accurately identify the location of the leak. We conduct a thorough inspection of your roof, looking for signs such as water stains, dampness, mold growth, and damaged shingles. By identifying the underlying cause of the leak, we can provide a targeted solution to address the issue promptly.
Prompt and Reliable Repairs
At Golden Hands Construction, we prioritize prompt and reliable roof leak repairs near Montauk. We understand that a leaking roof can lead to significant damage and inconvenience, which is why we strive to respond quickly to your service request. Our dedicated team will arrive at your property equipped with the necessary tools and materials to address the issue efficiently. Whether it's a minor repair or a more extensive problem, we have the expertise to get the job done right the first time.
Expertise and Quality Workmanship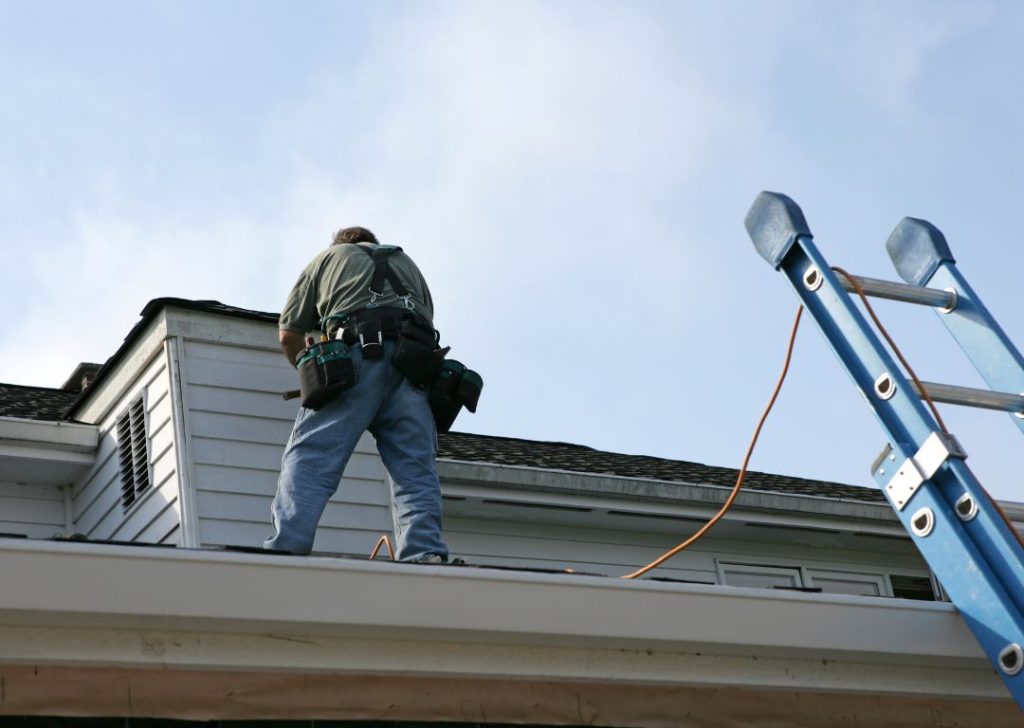 With years of experience in the roofing industry, our team of experts possesses the knowledge and skills required to deliver exceptional roof leak repair services near Montauk. We take pride in our attention to detail, ensuring that every repair is executed to the highest standard. Our commitment to quality workmanship means that you can trust us to provide long-lasting solutions that will protect your property for years to come.
Preventive Measures and Maintenance
In addition to providing reliable roof leak repairs, Golden Hands Construction offers preventive measures and maintenance services to help you avoid future issues. Regular roof inspections and maintenance can detect potential problems before they escalate, saving you time and money in the long run. Our team can recommend the appropriate maintenance plan tailored to your specific needs, ensuring the longevity and durability of your roof.
Affordable and Transparent Pricing
We believe in providing our clients with fair and transparent pricing for our roof leak repair services near Montauk. Our team will provide you with a detailed estimate that outlines all the costs involved, ensuring that there are no surprises along the way. We strive to deliver exceptional value for your investment, combining quality workmanship with affordable pricing.
Customer Satisfaction Guarantee
Customer satisfaction is our top priority at Golden Hands Construction. We are dedicated to providing a positive experience throughout the roof leak repair process. Our team is committed to addressing any concerns or questions you may have and will go above and beyond to ensure that you are completely satisfied with our services. Trust us to deliver superior results that meet and exceed your expectations.
Submit A Quote Request Below – Golden Hands Construction is your trusted partner for roof leak repair services near Montauk, NY. Contact us today at 631-877-8338 or visit our website at https://goldenhandsny.com to request a quote. We look forward to serving you and protecting your property from roof leaks.