Skylight Replacement Services near Tuckahoe
Skylights are a fantastic addition to any home, bringing in natural light and providing a beautiful view of the sky above. However, over time, skylights may become damaged or deteriorate, requiring replacement to maintain their functionality and aesthetic appeal. If you are in Tuckahoe, NY, and in need of skylight replacement services, look no further than Golden Hands Construction. With our expertise and attention to detail, we can ensure that your skylights are replaced efficiently and effectively, enhancing the overall beauty and functionality of your home.
Why Replace Your Skylights?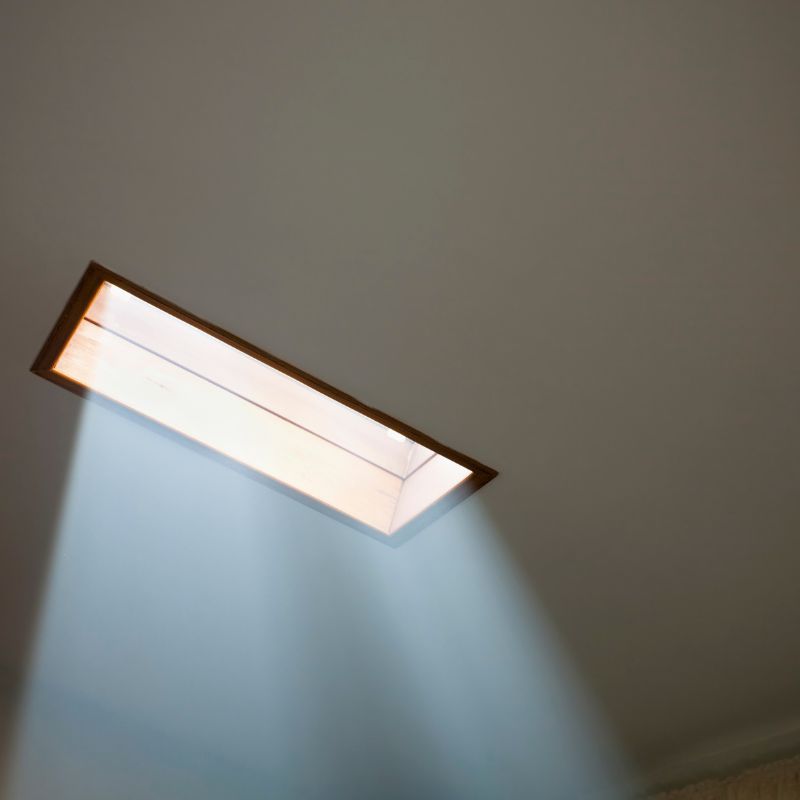 Skylights can experience a range of issues that necessitate replacement. Over time, exposure to the elements, such as rain, snow, and UV rays, can cause the seals around the skylight to deteriorate. This can lead to water leaks, drafts, and potential damage to your home's interior. Additionally, older skylights may have outdated technology, such as single-pane glass, which can result in poor insulation and energy inefficiency. By replacing your skylights, you can enjoy enhanced energy efficiency, improved aesthetics, and increased protection against water damage.
The Importance of Professional Skylight Replacement Services
When it comes to skylight replacement, it is crucial to rely on the expertise of professionals. A poorly installed skylight can lead to a range of problems, including leaks, drafts, and even structural damage. At Golden Hands Construction, we have a team of skilled professionals experienced in skylight replacement services. Our technicians are trained to meticulously remove the existing skylight, ensuring there is no damage to the surrounding roofing materials. They then install the new skylight with precision and accuracy, using top-quality materials to guarantee its longevity and performance.
Our Skylight Replacement Process
At Golden Hands Construction, we follow a comprehensive skylight replacement process to ensure your satisfaction and the longevity of your new skylight.
1. Consultation and Assessment
Before starting any replacement work, we begin with a consultation and assessment of your existing skylights. Our team will inspect the condition of your skylights, identify any issues, and determine the most appropriate replacement solution. We will discuss your preferences, budget, and any other specific requirements you may have.
2. Skylight Selection
Based on the assessment, we will recommend suitable replacement options that meet your needs. We work with reputable suppliers and offer a wide range of skylight styles, sizes, and materials, ensuring you find the perfect match for your home. Our team will guide you through the selection process, providing expert advice to help you make an informed decision.
3. Professional Installation
Once you have chosen your new skylights, our experienced technicians will proceed with the installation process. They will carefully remove the old skylight, ensuring no damage is caused to the surrounding roofing materials. Our team will then install the new skylight following industry best practices, ensuring a proper fit, secure sealing, and optimal performance.
4. Inspection and Clean-Up
After the installation is complete, our team will thoroughly inspect the skylight to ensure it meets our high standards of quality and craftsmanship. We will also clean up the work area, leaving your home in a tidy and presentable state. Our goal is to provide you with a seamless and stress-free skylight replacement experience.
Benefits of Choosing Golden Hands Construction
When it comes to skylight replacement services near Tuckahoe, Golden Hands Construction stands out for several reasons:
1. Experience and Expertise
With years of experience in the industry, we have developed the knowledge and skills necessary to handle skylight replacement projects of all sizes and complexities. Our team is well-versed in the latest techniques and materials, ensuring a job well done.
2. Quality Materials
We believe in using only the highest quality materials for our skylight replacements. This ensures the longevity and durability of your skylights, providing you with years of reliable performance and peace of mind.
3. Attention to Detail
Our team pays close attention to every detail throughout the skylight replacement process. From the initial assessment to the final installation, we meticulously execute each step to ensure a flawless outcome. Customer satisfaction is our top priority.
4. Competitive Pricing
We strive to provide our clients with exceptional value for their investment. Our skylight replacement services are competitively priced, without compromising on quality. We offer transparent pricing and detailed quotes, allowing you to make an informed decision.
Submit A Quote Request Below –
If you are in Tuckahoe, NY, and in need of skylight replacement services, trust Golden Hands Construction to deliver exceptional results. Contact us today at 631-877-8338 or visit our website at https://goldenhandsny.com to request a quote. Let us help you enhance the beauty and functionality of your home with our professional skylight replacement services.