Those living on Long Island should be on the lookout for a roof repair company that can help them in the event of a small roof leak. Hauppauge, Hicksville and Syosset residents should be on the lookout for the services of a roof repair company that can help them repair their roofs after a hailstone strike. We at Golden Hands Construction would like to throw our hats in the ring. Consider our team of pros for your small roof repairs.
Commercial roof inspections after hailstone and high-wind storms
During hailstone and high-wind storms, your roof can be damaged. This is a good time to take a look at your roof for any damage. A professional roofer can inspect your roof and give you an idea of the repairs you should make.
If your roof has been damaged by a storm, you should immediately make a claim with your insurance company. You may be able to back up your claim with pictures and videos.
You should also inspect the vents and skylights of your home. During high-wind storms, the vents can be damaged, and the skylights can be damaged by the hail.
When inspecting your roof for hail damage, you should look for dents, cracks, and loose shingles. These may indicate hidden roof damage. Also, you should look for signs of water damage, such as leaks. Oftentimes, these issues go undetected until they get worse.
If you suspect you have hail damage, you should contact your insurance company immediately. They will give you a specific time frame to file a claim. You should also get certified roofing contractors to inspect your roof. This is to ensure you get a fair evaluation.
You should also take a look at your roof from a different angle. Second-floor windows can provide a vantage point that you may not otherwise have.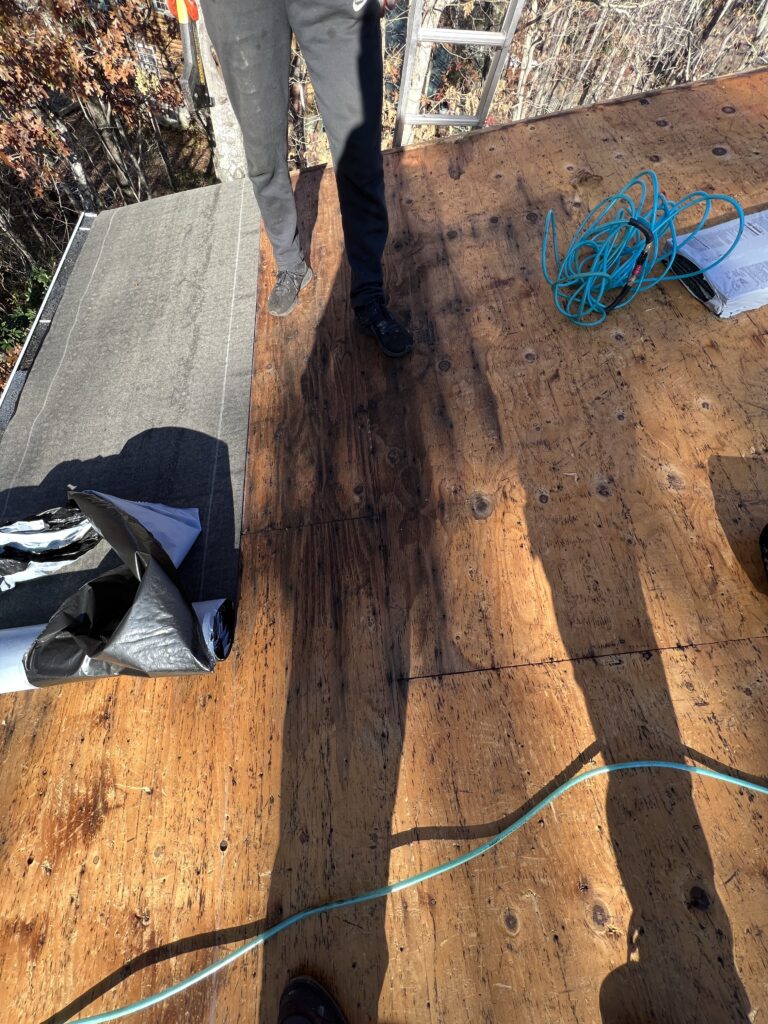 Should you get a small leak fixed or replace your roof?
Whether you're already living in your permanent residence or moving and selling your home, your roof is a pillar of integrity. And, if you're looking at it from the top down, you might as well put some TLC into it. Knowing if your system is compromised is no easy task and making the actual repairs may not be cheap. Still, as a new roof replacement will more likely be the more expensive choice, its best to allow an expert to advise you. Don't simply assume its too late to repair and maintain your roof. Allow a roof repair and replacement contractor to visit your home to assess the situation. This process is normally offered for free by Long Island roofers. We at Golden Hands, offer free estimates as well. With the right call, to a team with proper tools and experience, a clear path for your next step, can be on the horizon. Choose us, and save yourself money and time. Check out our reviews on Google and give us a call today!