Roof Leak Repair Services Near East Quogue
Roof leaks can cause significant damage to your home or commercial property if left unaddressed. As a leading roofing contractor in the Southampton NY area, Golden Hands Construction is here to provide reliable and professional roof leak repair services near East Quogue. Our team of experienced technicians is equipped with the necessary skills and tools to quickly identify and fix any roof leaks, ensuring the protection and integrity of your property. Whether it's a small repair or a complete roof replacement, we are committed to delivering top-notch services to our valued customers in East Quogue and the surrounding areas.
Identifying Roof Leaks
Finding the source of a roof leak can sometimes be challenging, as water can travel along various paths before entering your property. At Golden Hands Construction, our experts are trained to identify the exact location of the leak by conducting a thorough inspection of your roof. We will examine the shingles, flashing, skylights, chimneys, and any other potential areas where leaks commonly occur. Our extensive knowledge and experience allow us to quickly pinpoint the problem and provide effective solutions for roof leak repair near East Quogue.
Professional Repair Solutions
Once the source of the roof leak has been identified, our skilled technicians will devise a customized repair plan to address the issue. We understand that each roof is unique, and therefore requires a tailored approach to ensure a long-lasting and reliable repair. At Golden Hands Construction, we utilize the highest quality materials and industry-leading techniques to fix roof leaks near East Quogue. Our team is equipped to repair damaged shingles, replace faulty flashing, seal cracks, and address any other issues contributing to the leak. You can trust us to deliver exceptional craftsmanship and durable repairs that stand the test of time.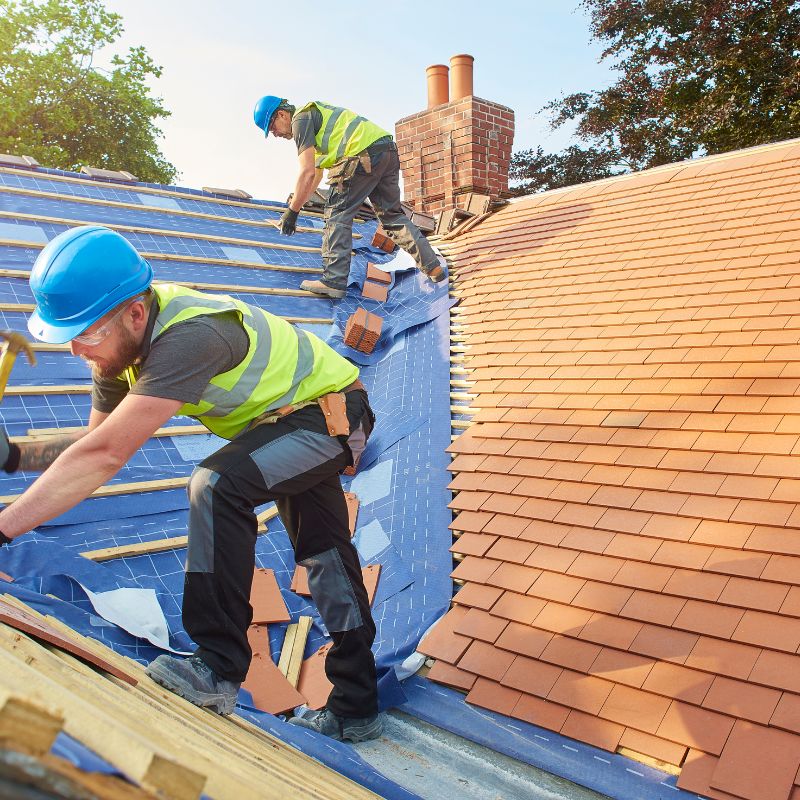 Preventative Maintenance
At Golden Hands Construction, we believe that prevention is key when it comes to roof leaks. That's why we offer comprehensive preventative maintenance services to help you avoid future problems and extend the lifespan of your roof. Our team will conduct regular inspections and perform necessary maintenance tasks, such as clearing debris, cleaning gutters, and checking for signs of wear and tear. By investing in preventative maintenance, you can save yourself from costly repairs and ensure the longevity of your roof.
Why Choose Golden Hands Construction?
When it comes to roof leak repair services near East Quogue, Golden Hands Construction stands out as a trusted and reliable choice. Here's why you should choose us for all your roofing needs:
Experience and Expertise: With years of experience in the industry, our skilled technicians have the expertise to handle any roof leak repair job efficiently and effectively.

Quality Materials: We only use the highest quality materials to ensure the durability and longevity of our repairs.

Prompt and Reliable Service: We understand the urgency of roof leaks and aim to provide prompt and reliable service to minimize any further damage to your property.

Customer Satisfaction: Our team is dedicated to achieving customer satisfaction by delivering exceptional craftsmanship and outstanding customer service.
Submit A Quote Request Below –
If you're in need of roof leak repair services near East Quogue, look no further than Golden Hands Construction. Contact us today at 631-877-8338 or visit our website at www.goldenhandsny.com to learn more about our services and request a quote. Don't let a roof leak compromise the safety and integrity of your property. Trust the experts at Golden Hands Construction to provide reliable and professional roof leak repair services in the East Quogue area.