Roof Leak Repair Services Near Southampton
Introduction
When it comes to protecting your home or business from the elements, a well-maintained roof is crucial. However, even with regular maintenance, roof leaks can still occur. If you are in need of reliable roof leak repair services near Southampton, look no further than Golden Hands Construction. With years of experience in the industry, we are your trusted local roofing contractor company in Southampton, NY, serving both commercial and residential clients. Our team of skilled professionals is ready to address any roof leak issues promptly and efficiently, ensuring the protection and longevity of your property.
Identifying Roof Leaks
Roof leaks can manifest in various ways, and it is important to identify them early to prevent further damage. Some common signs of roof leaks include water stains on ceilings or walls, mold or mildew growth, dampness or water intrusion in the attic, and the presence of water or moisture around windows or skylights. If you notice any of these signs, it is essential to contact Golden Hands Construction immediately. Our experienced technicians will conduct a thorough inspection to pinpoint the exact source of the leak and provide effective solutions to address the issue.
Our Roof Leak Repair Process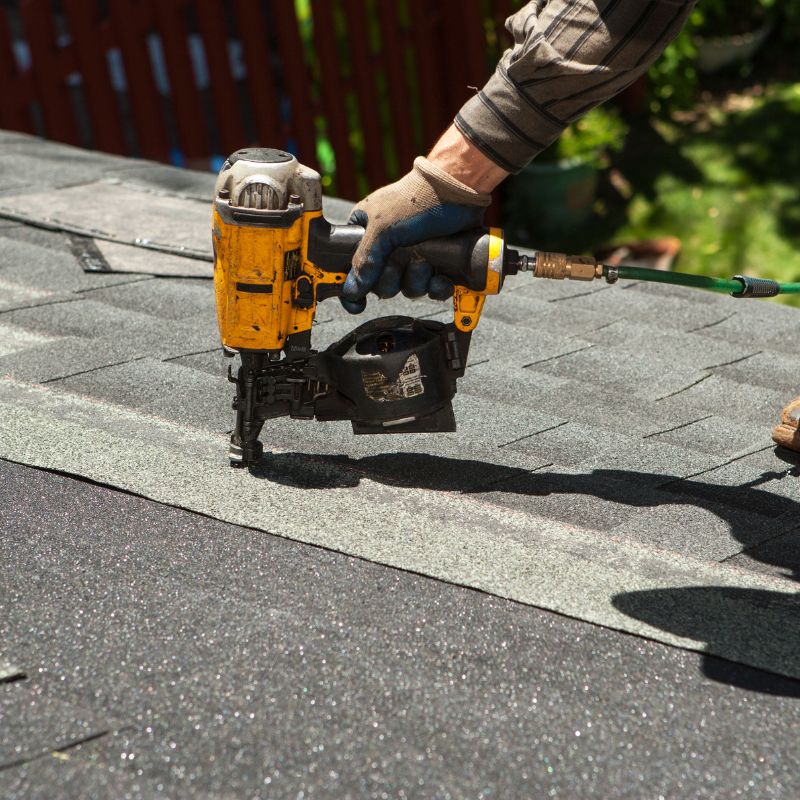 At Golden Hands Construction, we follow a systematic approach to roof leak repair to ensure a long-lasting solution. Our process begins with a detailed inspection of the affected area, using advanced tools and techniques to identify the source of the leak accurately. Once the cause is determined, we will recommend the most suitable repair method, keeping your specific needs and budget in mind. Our skilled technicians will then proceed with the repair, using high-quality materials and industry-best practices to restore the integrity of your roof. We take pride in our attention to detail and commitment to delivering exceptional results.
Quality Materials and Workmanship
At Golden Hands Construction, we believe that using high-quality materials is essential for providing long-lasting roof leak repairs. That's why we source our materials from trusted suppliers known for their durability and reliability. Whether it's replacing damaged shingles, repairing flashing, or sealing leaks, we ensure that only the best materials are utilized. Our team of experienced professionals is well-versed in the latest roofing techniques and follows stringent quality control measures to guarantee outstanding workmanship. With Golden Hands Construction, you can have peace of mind knowing that your roof will be repaired to the highest standards.
Preventative Maintenance
To avoid future roof leaks and prolong the lifespan of your roof, regular preventative maintenance is crucial. Golden Hands Construction offers comprehensive roof maintenance services to keep your roof in optimal condition. Our team will conduct routine inspections, clean debris, inspect and repair flashing, and address any potential issues before they turn into major problems. By investing in preventative maintenance, you can save on costly repairs in the long run and ensure the continued protection of your property.
Customer Satisfaction Guaranteed
At Golden Hands Construction, our top priority is customer satisfaction. We strive to exceed your expectations by delivering top-notch roof leak repair services near Southampton. Our team is dedicated to providing personalized attention, transparent communication, and exceptional craftsmanship. We understand the importance of a reliable and watertight roof, and we are committed to ensuring that your property remains safe and secure. With our prompt and reliable services, we aim to build lasting relationships with our clients based on trust and satisfaction.
Submit A Quote Request Below – Informative. Professional.
If you are in need of roof leak repair services near Southampton, entrust your needs to the experts at Golden Hands Construction. With our years of experience, skilled technicians, and commitment to excellence, we are your go-to roofing contractor company in Southampton, NY. Contact us today at 631-877-8338 or visit our website at https://goldenhandsny.com to schedule a roof inspection or request a quote. Your satisfaction is our guarantee!