Skylight Replacement Services Near East Hampton
Are you in need of skylight replacement services near East Hampton? Look no further than "Golden Hands Construction." With our expertise and experience in the roofing industry, we are your go-to local contractor for all your skylight replacement needs. Whether it's a commercial or residential property, we have the skills and knowledge to provide top-notch skylight replacement services that will enhance the natural lighting and beauty of your space.
Why Choose Golden Hands Construction?
At Golden Hands Construction, we take pride in delivering exceptional skylight replacement services to our clients near East Hampton. Here are a few reasons why you should choose us for your skylight replacement needs:
Expertise: Our team of highly skilled and experienced professionals specialize in skylight replacement. We have the knowledge and expertise to handle various types of skylights, ensuring a seamless replacement process.
Quality Materials: We understand the importance of using high-quality materials for skylight replacements. That's why we source our materials from trusted suppliers, ensuring durability and longevity.
Attention to Detail: We believe in delivering meticulous craftsmanship. Our team pays attention to every detail, ensuring a flawless skylight replacement that meets your expectations.
Timely Service: We value your time and strive to complete skylight replacements within the agreed-upon timeframe. Our efficient work process ensures minimal disruption to your daily routine.
Customer Satisfaction: Our ultimate goal is your satisfaction. We prioritize clear communication, listen to your needs, and work closely with you throughout the skylight replacement process to ensure your vision is brought to life.
The Importance of Skylight Replacement
Skylights are a fantastic addition to any space, as they bring in natural light, improve ventilation, and create an open and airy atmosphere. However, over time, skylights can deteriorate due to weather exposure, age, or improper installation. It is crucial to replace damaged or outdated skylights for several reasons:
Energy Efficiency: Newer skylight models are designed to be energy-efficient, preventing heat loss during winter and minimizing heat gain in the summer. By replacing your old skylights, you can reduce energy costs and improve the overall comfort of your space.
Leak Prevention: Damaged skylights can lead to leaks, which can cause significant damage to your property. By replacing your skylights, you can ensure a watertight seal and prevent any potential water damage.
Enhanced Aesthetics: Skylights can enhance the visual appeal of both the interior and exterior of your property. By replacing outdated skylights, you can give your space a fresh and modern look while increasing its value.
Improved Functionality: Older skylights may lack features such as UV protection, ventilation options, or remote-controlled blinds. By opting for skylight replacement, you can enjoy the latest advancements in skylight technology, maximizing the functionality and convenience of your space.
Our Skylight Replacement Process
At Golden Hands Construction, we follow a systematic process to ensure a smooth and hassle-free skylight replacement experience for our clients near East Hampton. Here's an overview of our skylight replacement process:
Consultation: We begin with an initial consultation to understand your specific needs and requirements. Our team will assess the condition of your existing skylights and discuss design options, materials, and any customization you may desire.
Measurements and Ordering: Once the consultation is complete, we will take precise measurements of your skylight openings to ensure a perfect fit. We will then order the necessary materials, ensuring they meet your desired specifications.
Preparation: Prior to starting the replacement process, we take steps to protect your property. We cover surrounding furniture, floors, and walls to prevent any damage during the installation.
Removal and Installation: Our skilled technicians will carefully remove your old skylights, ensuring minimal disruption to your property. They will then proceed with the installation of your new skylights, adhering to industry best practices and manufacturer guidelines.
Finishing and Cleanup: Once the installation is complete, our team will perform a thorough inspection to ensure everything is in perfect condition. We will clean up the work area, removing any debris or waste materials, leaving your space clean and tidy.
Final Inspection and Client Satisfaction: Before considering the job complete, we conduct a final inspection to ensure the skylight replacement meets our high standards of quality. We will also walk you through the new skylights, ensuring your complete satisfaction with the finished product.
Submit A Quote Request Below – Contact Golden Hands Construction Today!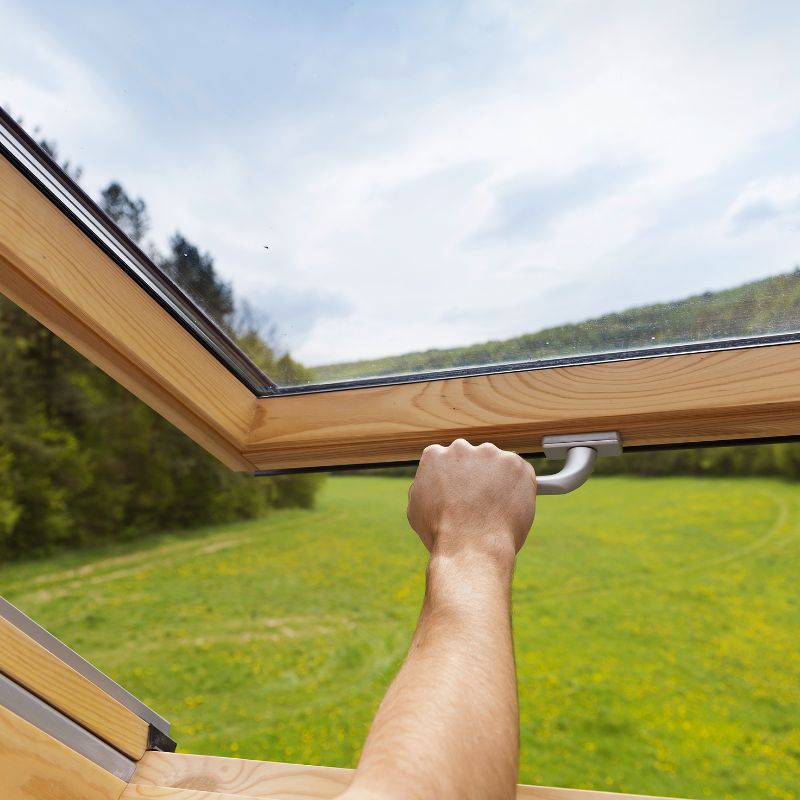 If you are looking for reliable and professional skylight replacement services near East Hampton, look no further than Golden Hands Construction. With our expertise, attention to detail, and commitment to customer satisfaction, we guarantee a seamless and exceptional skylight replacement experience. Contact us today at 631-877-8338 or visit our website at Golden Hands Construction to submit a quote request and learn more about our services. Let us bring natural light and beauty into your space with our top-notch skylight replacement services.