Welcome to our tips for homeowners blog! Are you tackling a DIY Repair Leaking Skylight project or just looking to learn how to detect a leaking skylight? Well, even if you have a leaking skylight on your home now, we can help. This article is written by Long Island's #1 trusted skylights leak repair company, the team at Golden Hands Construction. or it's important to know that you can do it yourself. In fact, you can do it so cheaply and easily that you'll want to start doing it yourself right away.
Cost to repair a leaking skylight
Having a leaking skylight in your home is a nightmare. It can cause major damage to your furniture and floors. Even more importantly, it can be expensive to repair. Here are some tips to help you keep your skylights in tip-top shape.
Suffolk County Leaking Skylight Repair Service
The best way to get a leaky skylight repaired is not to DIY repair leaking skylight yourself. For quality work, find a reputable company with a good track record. A company like Golden Hands Construction, our company. Our skylight repair team has over 10+ years of experience in Long Island NY. We offer skylights that wont leak, quality materials, and trustworthy customer service. So, if DIY repair a leaking skylight isn't for you or for added help, Golden Hands will save you money. We do the job right, the first time.
Lower Cost to repair a leaking skylight With Maintenance
Having a leaky skylight can cost you hundreds, if not thousands, of dollars. However, you can minimize the cost of repair with regular maintenance. Maintaining your roof and gutters can help keep water from pooling on your roof, thereby preventing a leaking skylight. The price of a skylight repair may vary depending on the severity of the damage. For example, tubular skylights are usually the most susceptible to water damage. This is because they have a frame that holds the glass pane. The frame can break or deteriorate, causing the glass to leak.
Symptoms of a leaking skylight
Having a leaking skylight can cause some serious problems. It can cause water damage, drywall damage, and mold. These problems can affect the value of your home. If you have a leaky skylight, you should have it repaired as soon as possible. If you delay repairs, the damage can be more severe.
Damage To Electrical Outlets
Skylights can leak due to improper installation, flashing issues, or roof problems. The water can also impact electrical outlets and studs. If the leak is small, it may be able to be fixed. However, if the leak is larger, it will require replacement. If you're unsure whether you have a leak, try to isolate the problem before calling a professional.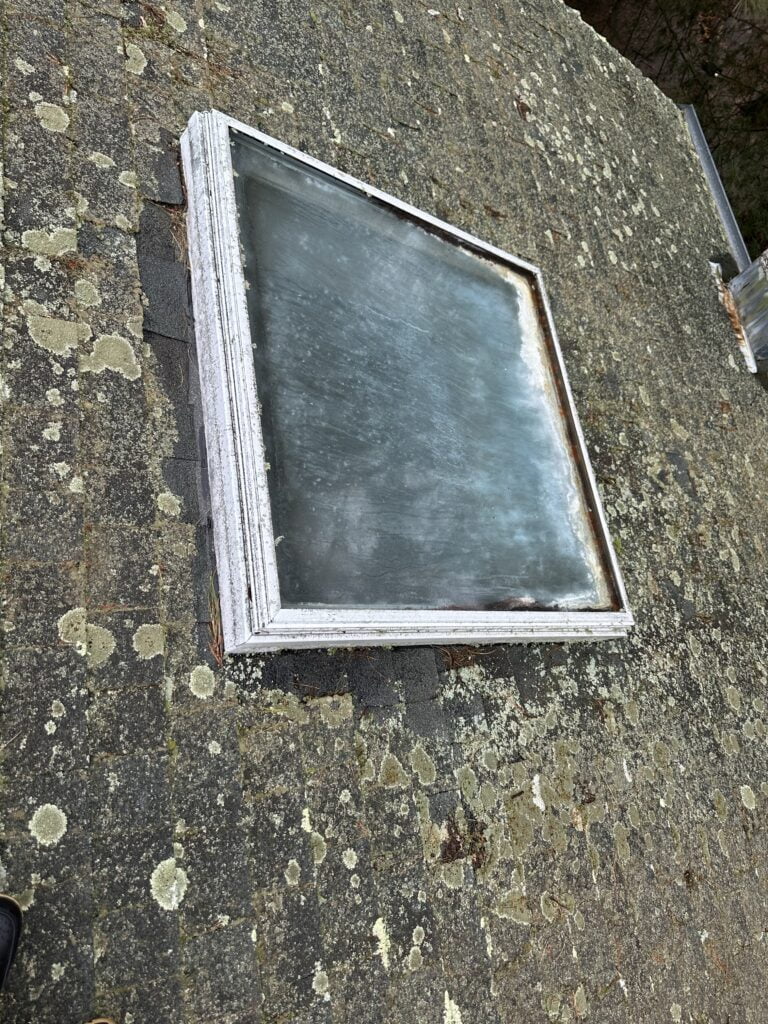 Water Damage
The most common cause of a leak is the failure of the roof surrounding the skylight. If the roof isn't properly sealed, water can seep through the shingles. The water then runs over the underlayment, plywood, and drywall. This can lead to rotting wood, framing damage, and mold. Also, this can harm your drywall, ceiling, and framing of your home. When it flows into your home without consent "water is the enemy of your roofing system."
What Is Skylight Flashing?
The flashing on your skylight is the seal between the skylight and the roof. The flashing is designed to create a watertight seal. It's also designed to shed moisture after a rain. If the sealant on your skylight becomes brittle and cracked in the sun, you will need to have it repaired. Check out our reviews on Google and give us a call today!